Hello all,
Firstly, I'm new to this forum so I'd like to introduce myself as Phil, I'm 16 and I' really enjoy anything on rails!
Without further ado I'd like to share with you some of my pictures from the Plandampf in Germany earlier this month, a truely amazing few days which I will never forget. The camera is only a Fuji Finepix A820 Compact, so nothing special ,just atmosphere
My first ever steam hauled freight! 2 x 52-8 Kriegsloks haul gravel and wood through Foertha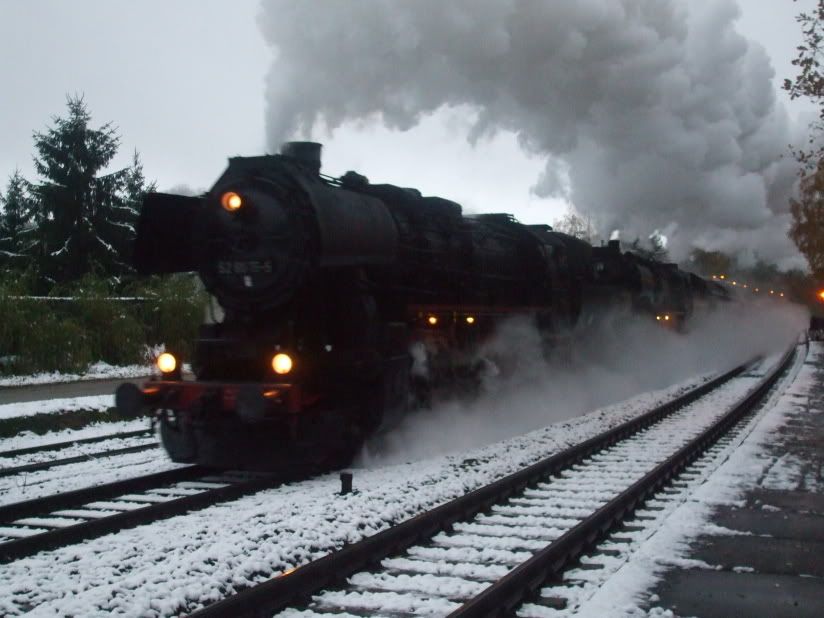 Having got to bed after midnight, due to having a ride behind a service train hauled by Pacific 03 1010, it was tough to get up at 05:15 for the first train of the day!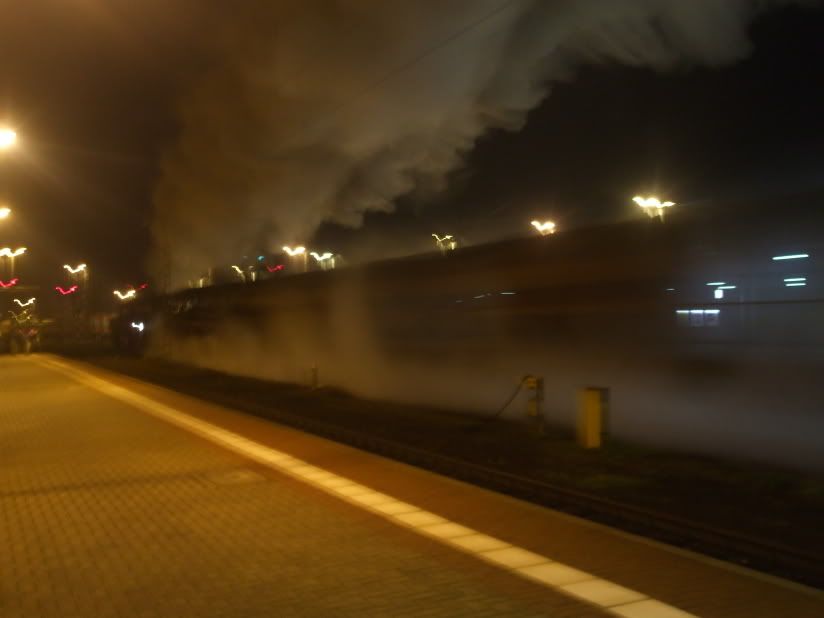 The Pacific loco 03 1010 was on one of the sets of passenger trains today
A 52-8 reaches Oberrohn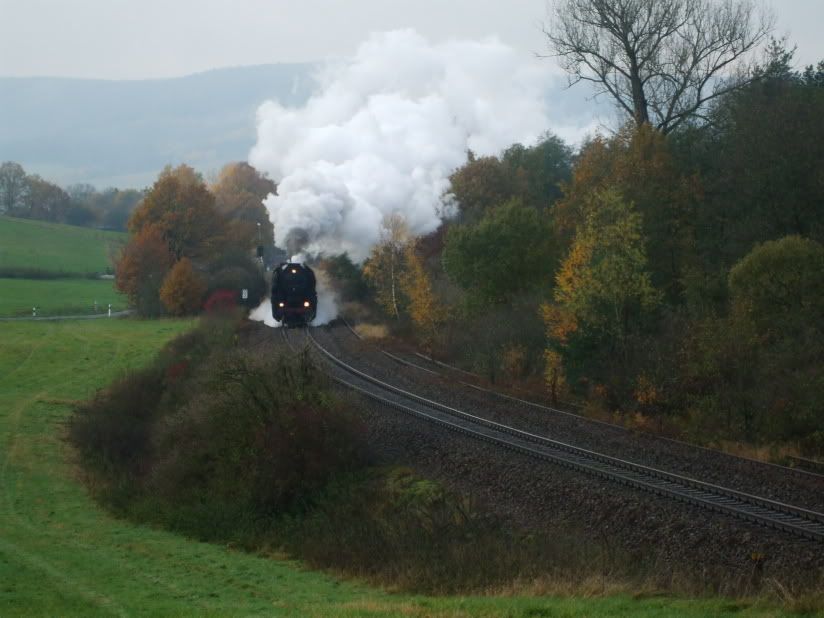 The next one, later that hour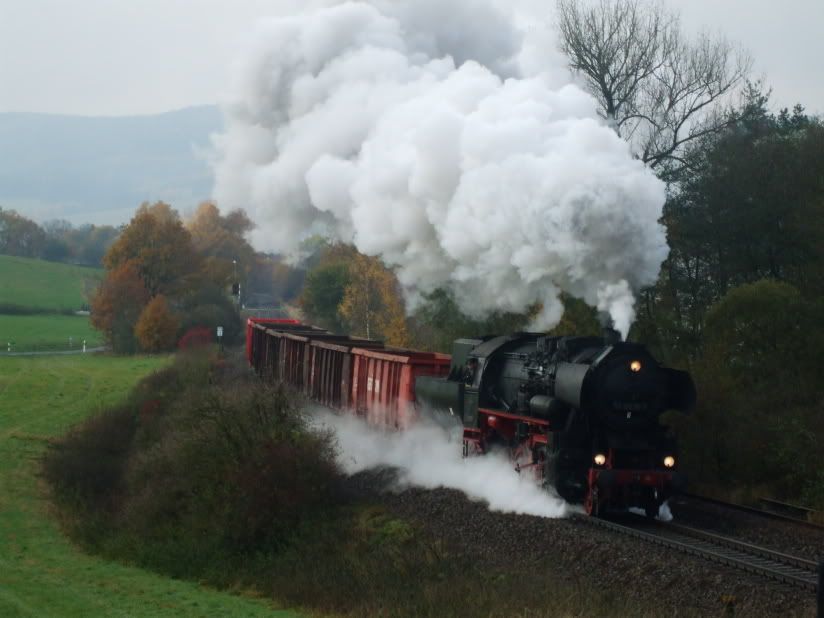 Back up to Foertha, which is the station near the tunnel mouth at the top of a steep climb, where i had to hide behind a bin and take the photo through a fence, in order to be out of view of the hundred odd people taking photos or videos a bit further up!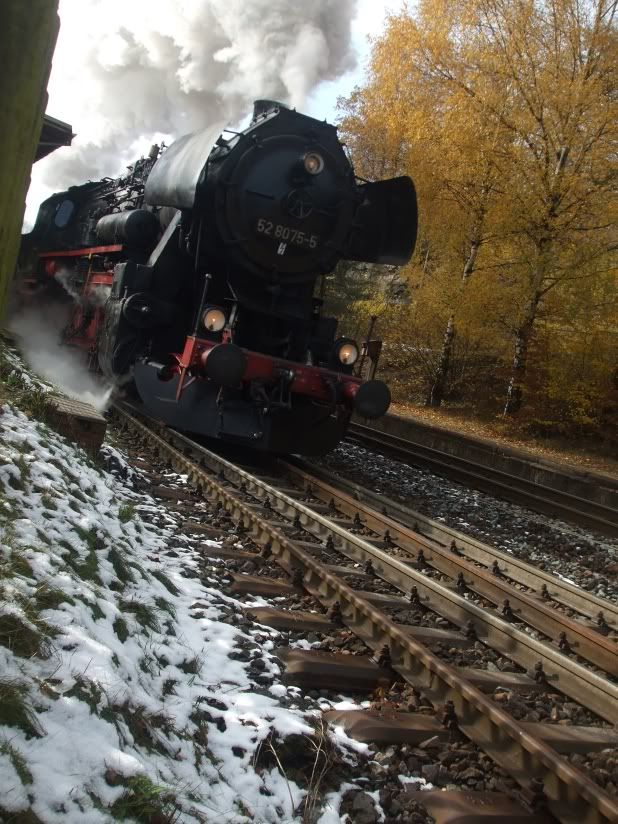 One of the 52-8s sits in Walldorf, ready to head a wood train up the short climb to Meningen
2 52-8s sit tender- to- tender in Immelborn, which is where the gravel is loaded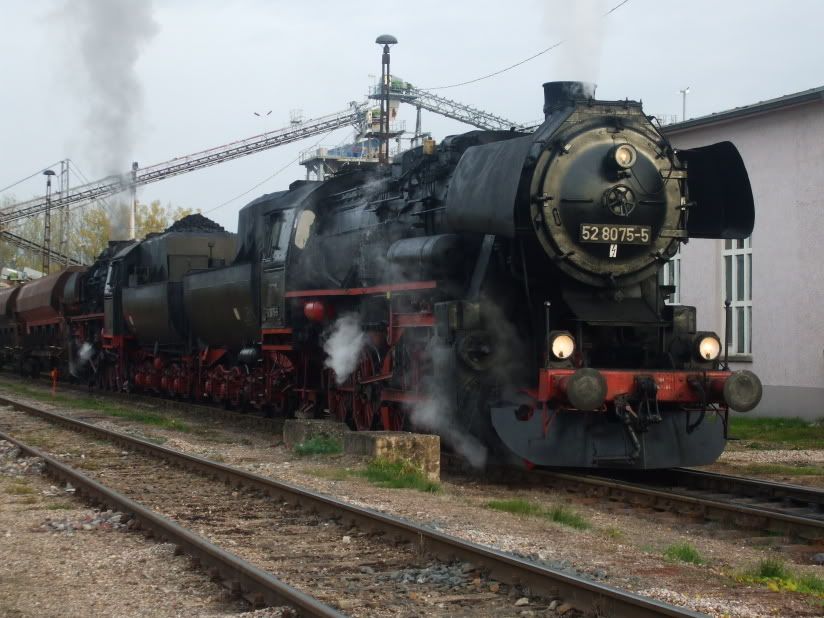 Here they are seen departing with their 1600 tonne train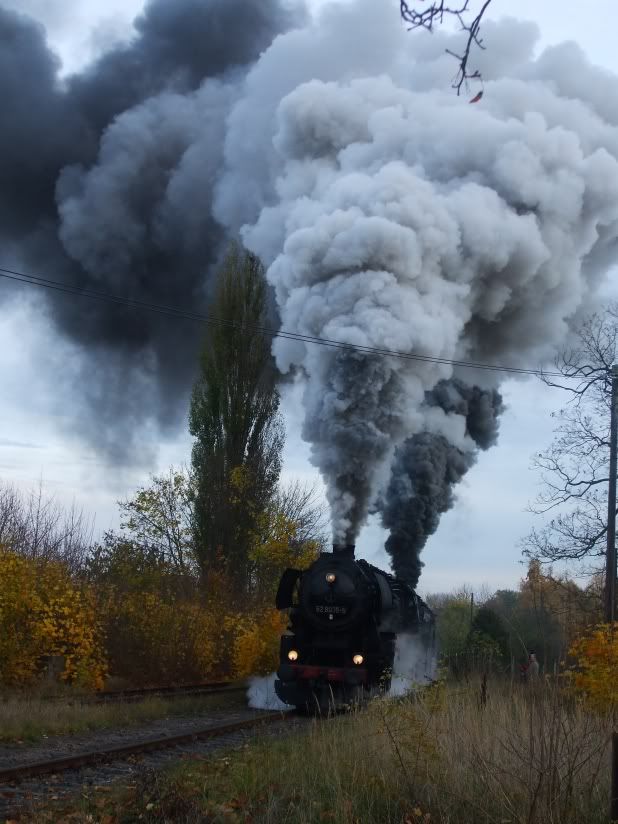 Here's a shot of all the crowds, with the train charging off in the background. In the middle are my dad and brother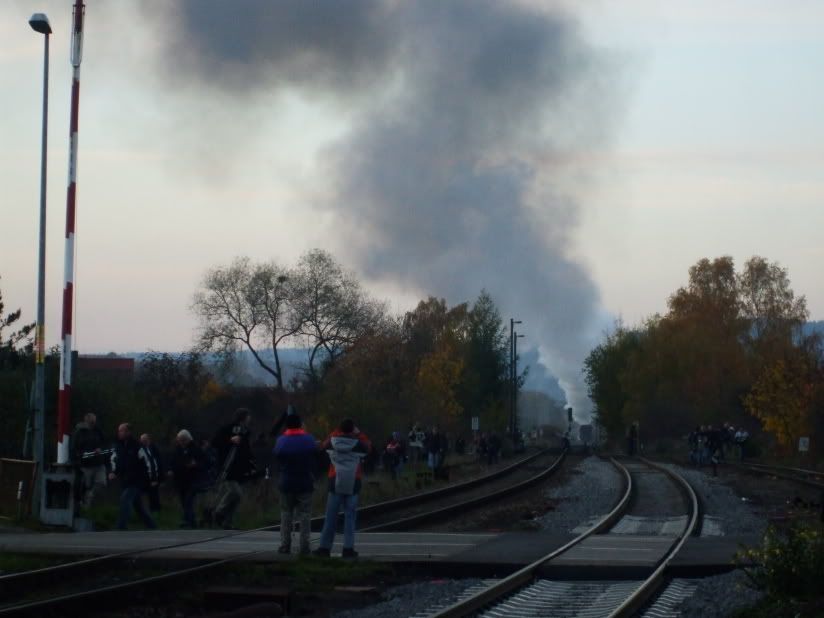 An unexpected stop in Oberrohn to pass a service train. The sun sets in the distance
A new class of loco! 41 1144 climbs the north side of the bank, to Foertha tunnel.
2 x 52-8 storm past as they reach Oberrohn.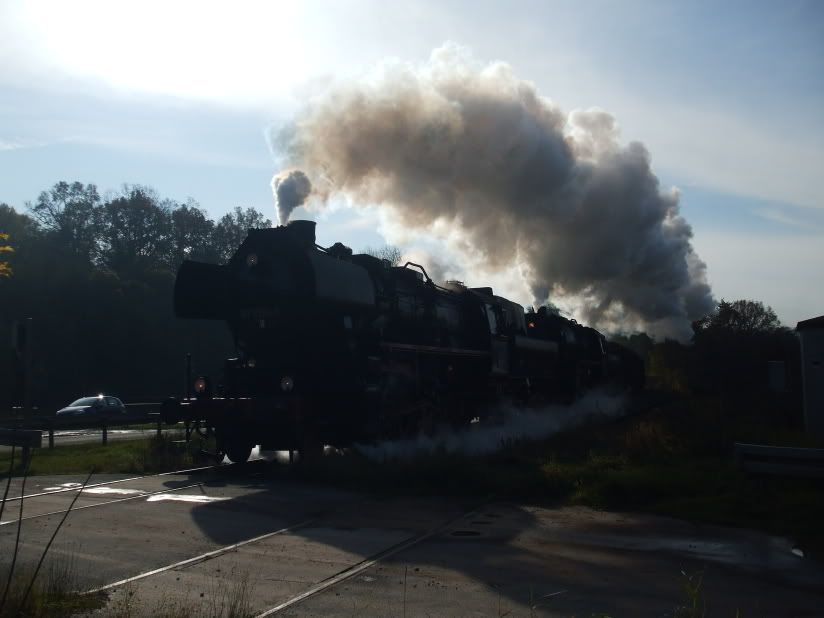 This shot was taken through my binoculars!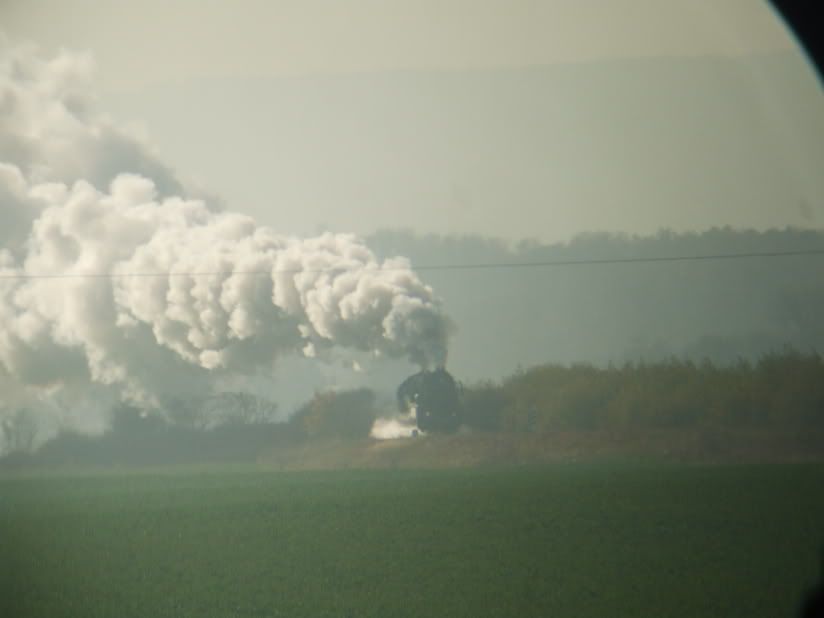 A double header with a wood train in Marksuhl, the bottom of the steep section of the run up to Foertha station.
Two 52-8s sit side by side in Immelborn, preparing for the grand finale, 1700 tonne gravel train to Eisenach.
This shot is particularly interesting due to the old semaphore signals, plus the gorgeous light. Unfortunately there is a wire in the way...
My favorite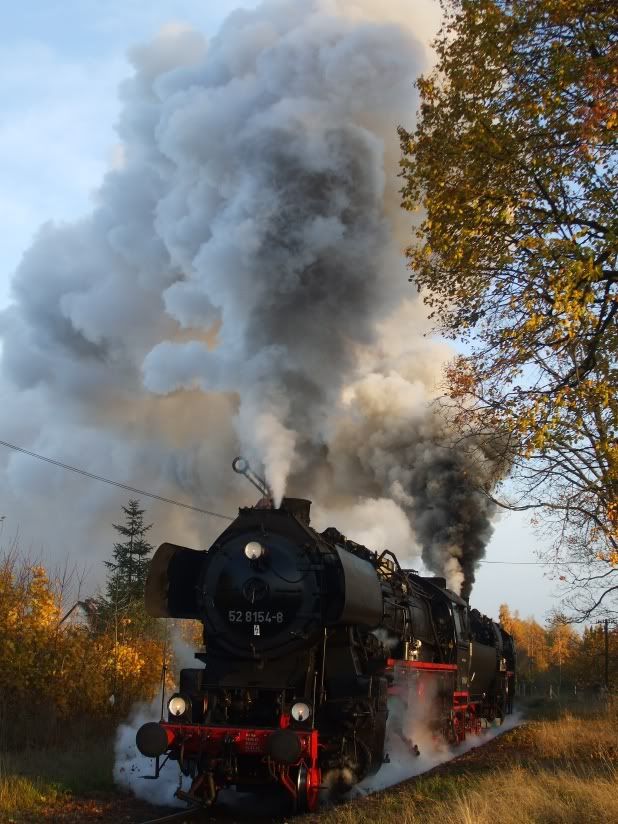 No more pics of the finale due to the light disappearing, but I do have a video of it on youtube.
Here is the scene in Eisenach yard that evening. You ca njust make out the 3 front lights of a steam engine, and its steam whisping around.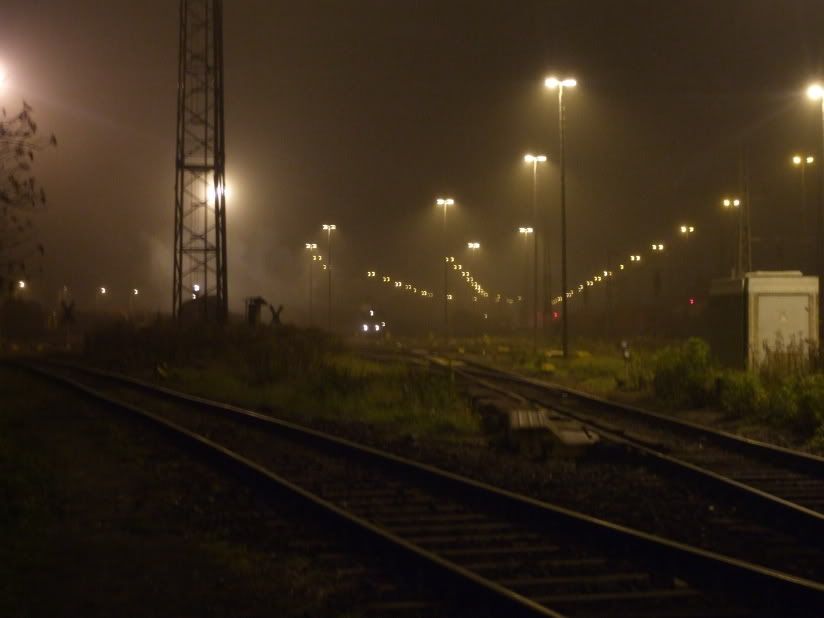 Sunday morning, Plandampf was officially over, but there were two related specials which we stayed around for.
41 1144 at the same spot as seen earlier...different conditions!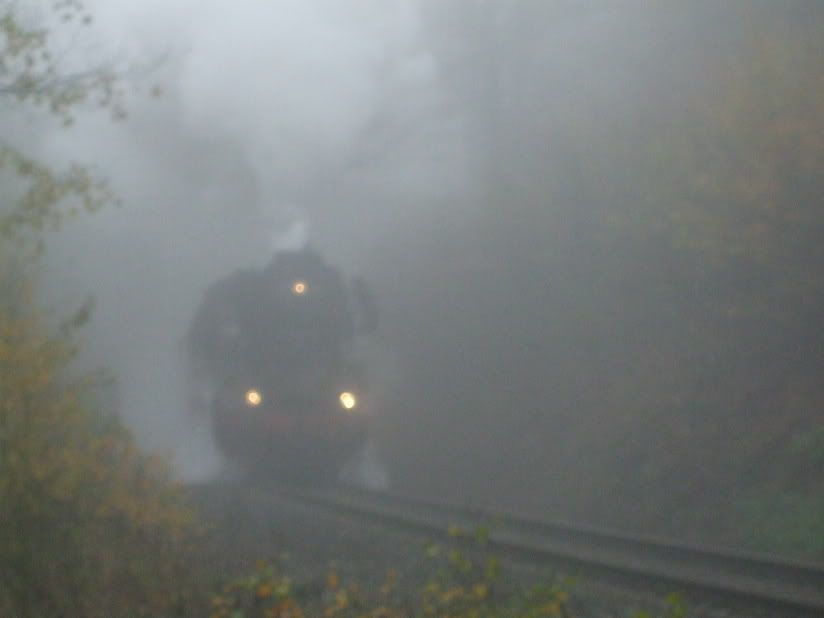 It joined up with a train from Meiningen, and here is seen leaving Immelborn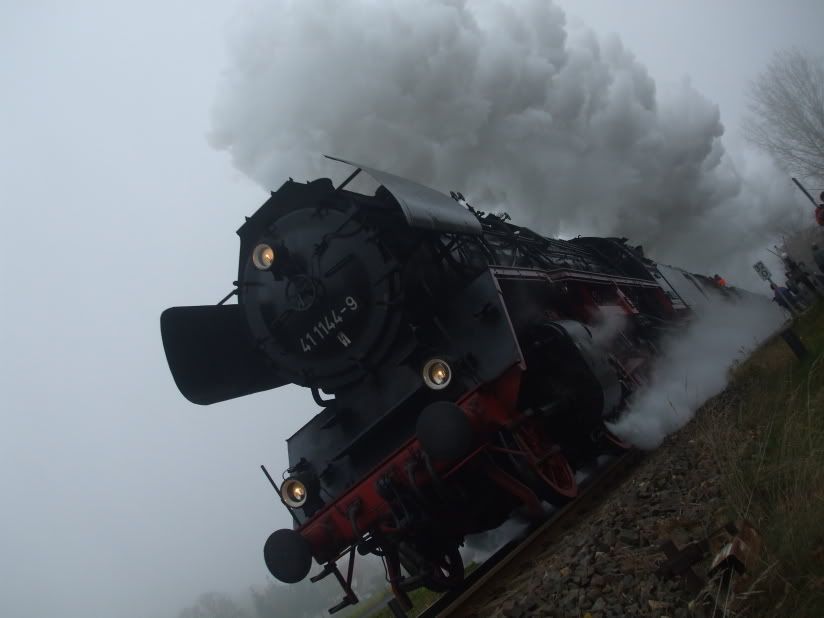 And leaving Wasungen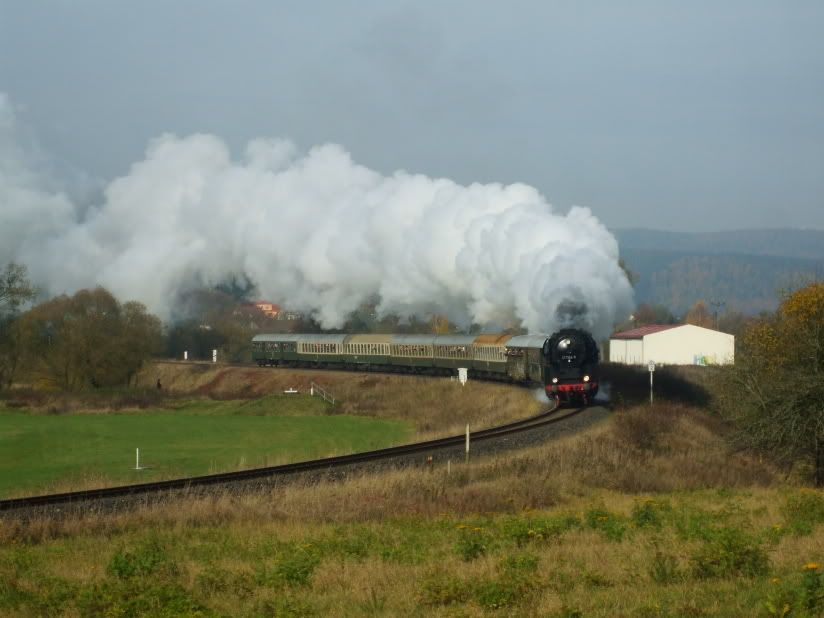 Leaving Walldorf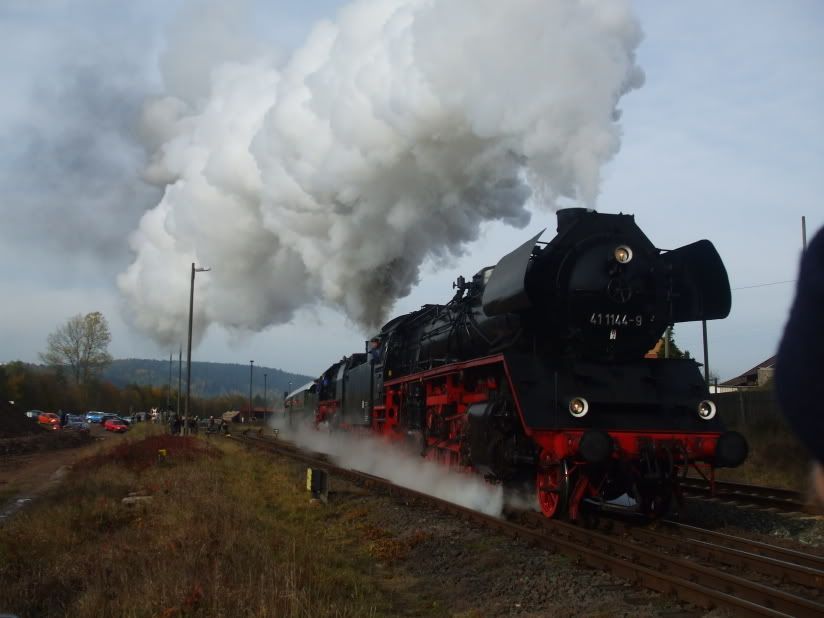 Here are 2 videos i've done.
http://uk.youtube.com/watch?v=k7CnnZ1O-vw
http://uk.youtube.com/watch?v=HMyGxrSn-j0
Hope you enjoyed!