On Monday just gone (the 28th) I walked from Blackpool to Fleetwood and back. All running trams appeared to be single-deck.
Couldn't help but notice that all northbound trams were terminating at Cleveleys. There was no tram service at all between Cleveleys and Fleetwood.
Also noticed engineers working on the system between Cleveleys and Fleetwood.
At Fleetwood town centre, I noticed fencing right across the tramway and it looked like some sort of building work was going on. Also there were parked vehicles fouling the track in several places in Fleetwood town centre, as if the whole town was quite used to the fact that trams are not running there.
I saw a notice at the Westbourne Road tram stop on the way back about maintenence work from Nov '09 to April '10 on the sytem, but unsure why the Celeveleys-Fleetwood section was not running on Monday.
Is this because the long-term maintenance that started last year is still ongoing? Or was that section just closed temporarily?
Anyway, I took a few casual snaps as usual.
Tram at Blackpool
B&M tram terminated at Cleveleys town centre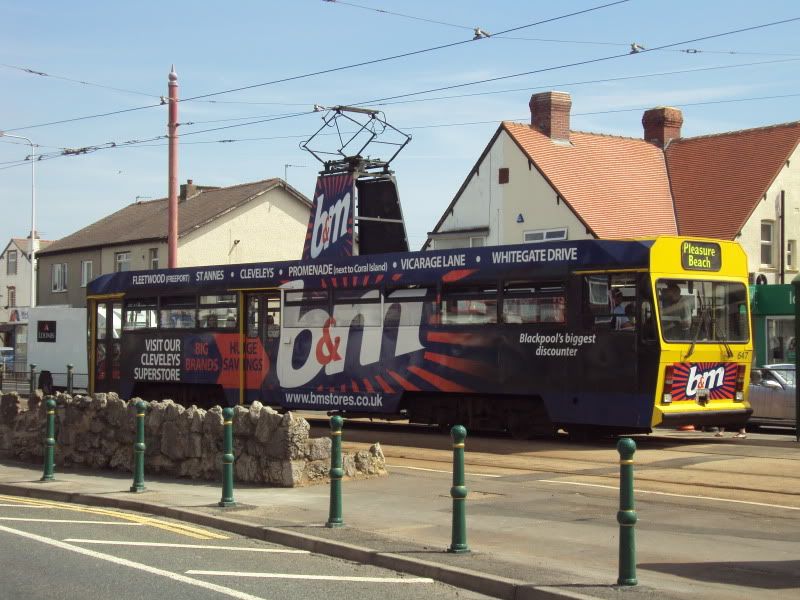 The Orion Curve between Cleveleys and Anchorsholme. I wonder why they call it that?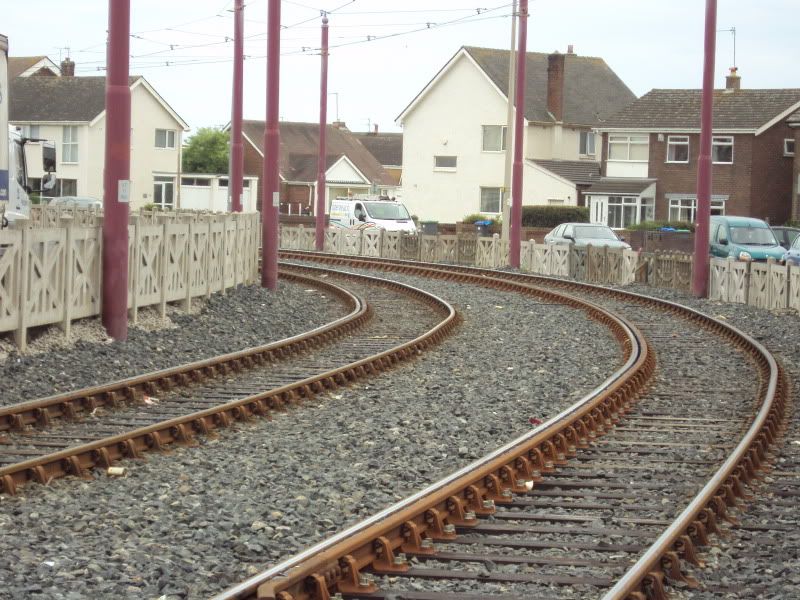 Notice about maintenance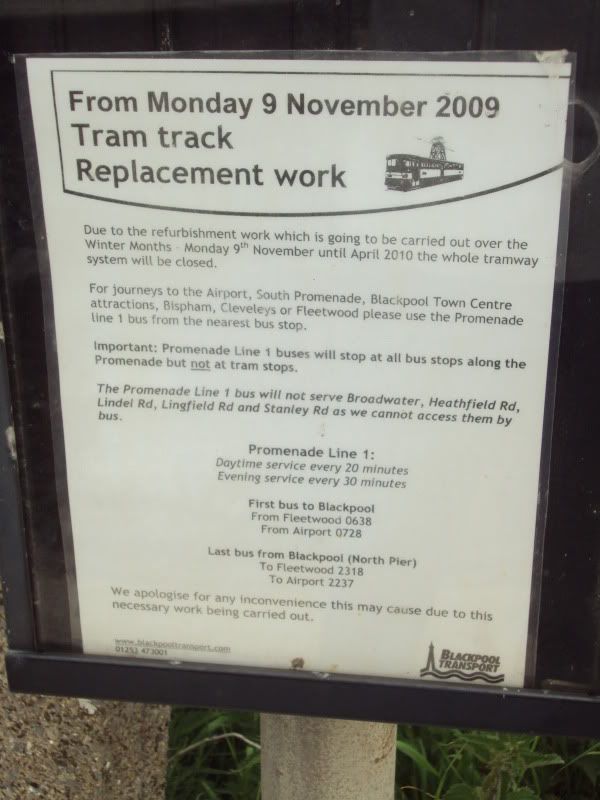 I noticed that quite a few of the stops employ bus-stop like signs
But, have to admire the the more grand designs of the Bispham stations