Joined

5 Apr 2010
Messages

332
Location
Quite an enjoyable day of hiking yesterday, including two visits to Ince & Elton.
I was very fortunate in that having no idea that a freight train even ran through the station on a Saturday, imagine my surprise when I arrived at the station at a completely random time (around 12:15 IIRC) and a frieght train passed through going towards Helsby.
Later on, after an almost three-hour walk I returned back at the station and got on the 15:20 back to Ellesmere Port. The guard told me he got a shock that someone had actually got on at Ince and Elton and he also said something along the lines of "wait until I let people know that someone actually got on at Ice and Elton!". I said I'd keep my ticket as a souvenir (see below). It is a very little used station, officially seeing around a few hundred passengers per year. Also, despite the incorrect (uncited) information on the Wikipedia article (which I have previously been misled by), the services at this station are not considered a parliamentary service, as a forum-member here quite rightly pointed out to me a while back. At four trains in each direction per day Mon-Sat, that's 48 passenger services available here per week. Which, on the face of it sounds not too bad. Although it could be argued the timing of the services is far from optimal, in terms of usefulness. The truth is of course that the X36 bus service, now running between Ellesmere Port and Liverpool Airport does offer a more frequent hourly service and serves more nearby villages not directly on the rail line e.g. Thornton-le-Moors. Although, two other passengers were on the train I boarded yesterday, having come from the Helsby direction - the first time I've not had the entire train to myself on this line. Also, some people boarded at Ellesmere Port - a sign that things are ever so slightly picking up?
Although I've walked past Ince and Elton station on previous occasions and passed through it on the train on several occasions, I'd never until yesterday actually used the station i.e. I'd never waited there for a while. I was pleasantly surprised. It's a really nice station in an incredibly quiet area - no constant sounds of traffic, just the hourly bus and very occasional car going over the bridge - otherwise, just the tweeting of birds and not a soul in sight. The station itself is also in very good condition with bin bags available, an up-to-date timetable and onward travel information and adequate seating and shelter.
The visit was also memorable because of the weather. One moment, it was an incredibly heavy downpour and then a couple of minutes later, the wind blew the clouds away and the sun came out and it was very warm.
Anyway, I got a few snaps for the perusal of anyone who might possibly be interested.
Please excuse the blurring on the train snaps, I am using a really cheap compact camera in auto-mode and it takes a few seconds before I take a second snap. Well, that and the fact that I was in such a sudden and surprised rush to photo this train, I probably didn't hold my hand quite still.

Freightliner passing through:-
Crossing showing red light, due to the imminent arrival of the above train.
I was amazed how quickly this went back to green, literally seconds after the train passed.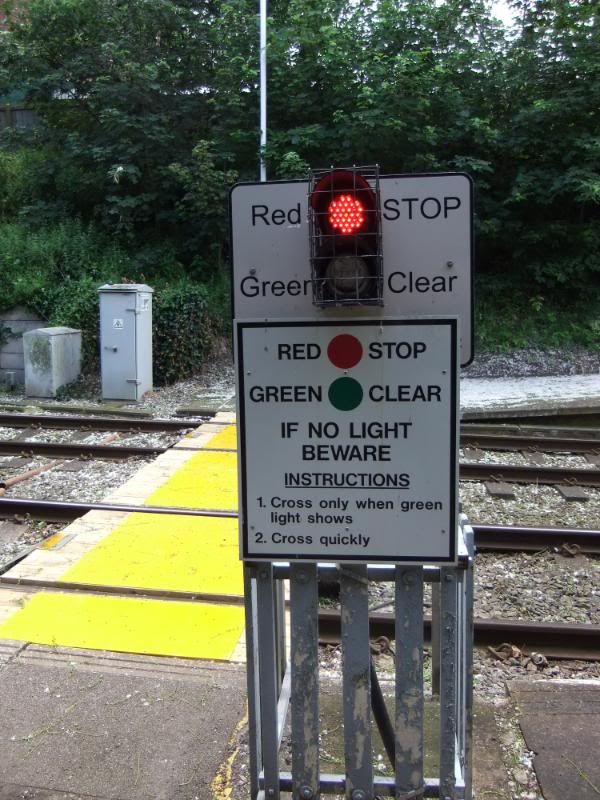 Some blossoms off a nearby tree have almost completely covered the end of the Ellesmere Port-bound platform.
Various views of the station
AWS ramp on the Helsby-bound track
Up-to-date timetable
Outdated signage referring to Hooton/Chester services from (IIRC) around 20 years ago.
Seating
One of those barriers that only lets cars through, not larger vehicles. (There's probably a name for it).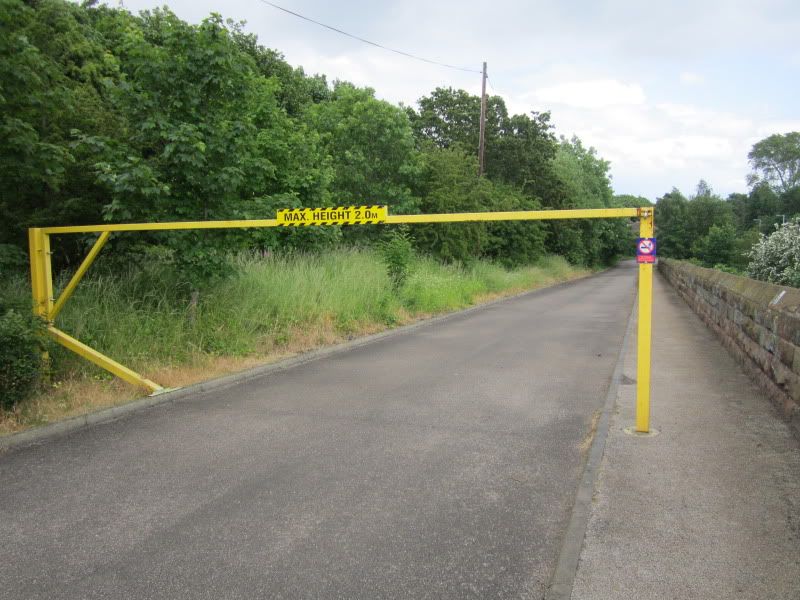 Sign outside, visible from Ince Lane/Station Road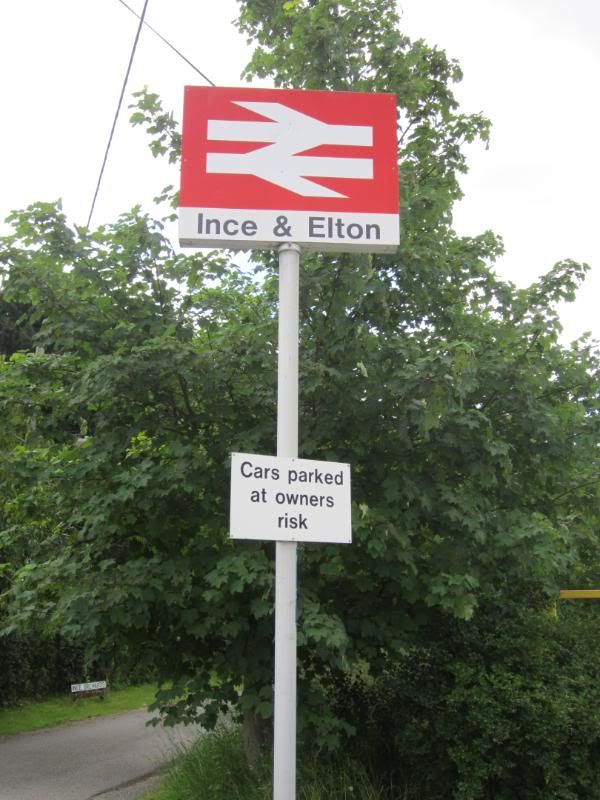 Exit ramp
I framed my ticket for posterity

- just got to find eight more tickets to fit in here now. Next one will probably be Chester-Runcorn. After that, I'll have fun finding some "interesting" local trips to fill in the remaining seven slots. A4 frame - £1.49 from Wilkos.
Back in Ellesmere Port, showing the DMU I'd just alighted from next to a Mersyrail service.
And off it goes back to Helsby.
Thanks for viewing!

Last edited: