Hello,
This time I have collected some photos of the Debrecen tramway of Hungary.
Although the FVV-cars were not in use I could meet heritage tram 489 near the railway station in September 2020.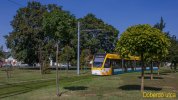 Of course my visit included a short trip to Doberdó u. terminus of tram 2. The branch was opened in 2014, hence both rolling stock and the stations make the town look modern.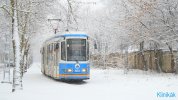 In 2010 I took a photo of KCSV-6 504 in Nagyerdő forest near Klinikák stop. It was snowing.
If you liked my photos, please have a look at
my video
showing some more. Thank you!
Best wishes!