Hello,
This week I have decided to show you some photos of the trams of Toruń.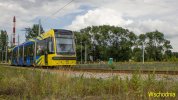 My first photo was taken at terminus Wschodnia on tram 2.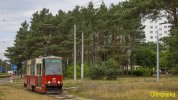 At Olimpijska looping I found a Konstal 805Na on tram 5.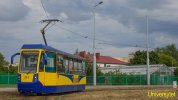 My last photo shows a terminus as well, the one at the unversity. There I could take a photo of a Konstal 805NaND.
If you wish to see more photos, please take a look at my slideshow:
I hope you will like the photos.
Best wishes!